In a bizarre turn of events in the fall of shares of Kwality Ltd, the company has said that it has received notification from one of its director and investor that a Registered Broker (F6 Finserve Private Limited) located at 206, 2nd Floor, Sewa Corporate Park, MG Road, Heritage City, Sector 25, Gurugram, Haryana - 122022, offloaded fraudulently some shares of Kwality Limited in the market.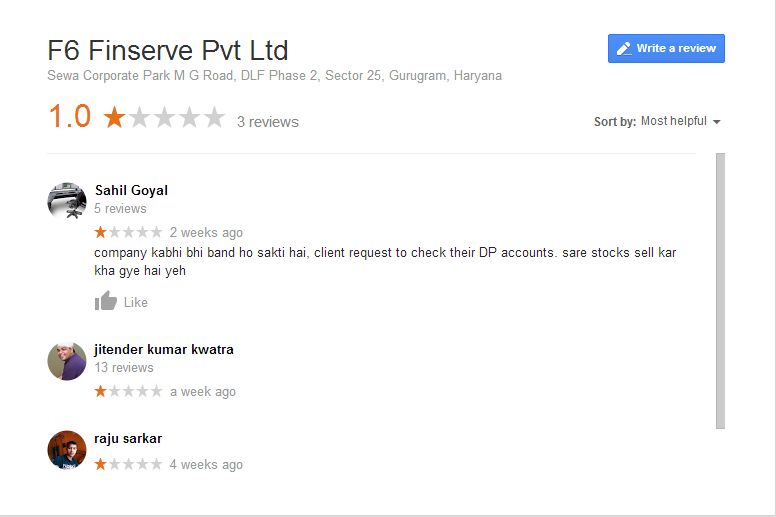 The company also said that the investor informed them that the above mentioned broker is not traceable and absconding as their office is also closed. Repetitive calls to the broker is also not attended. The investor is in the process of initiating legal proceedings and police complaint against them.

The company said this in a notification to stock exchanges today.

The website of the said broker http://www.f6finserve.com/ shows a page not found and is down. There has been a review written against the broker in google 2 weeks back, says the broker will close down soon and requesting clients to check their DP accounts, as they have been selling all the stocks.

As per the MCA website, the brokerage firm was incorporated on Jan 27, 2005. Its authorized share capital is Rs. 100,000,000 and its paid up capital is Rs. 83,440,000.

The directors of F 6 Finserve Private Limited are Meenu Goel, Ruchika Goel, Pankaj Goel, Asha Sharma, Parveen Sharma, Sanjay Anand, Kavita Anand.

Shares of Kwality Limited was last trading in BSE at Rs.60.35 as compared to the previous close of Rs. 75.4. The total number of shares traded during the day was 3130721 in over 4751 trades.

The stock hit an intraday high of Rs. 63.5 and intraday low of 60.35. The net turnover during the day was Rs. 190368470.